Welcome to the New Earth!
Where Magic happens . . .

& Miracles are ordinary!
OneSoulMatrix.com is designed to be a gathering place for Soul families around the world. Under the banner of the NEW EARTH ALLIANCE, all who are called to support the evolution of Humanity through this great shift of the ages will find a home here.
Through the visionary work of Kathleen Neff and her merry band of Spiritual Adventurers, a new way of living is being co-created on this planet with and for...YOU!!
Kathleen's Soul Matrix Readings have ignited monumental shift in the lives of many individuals, families and businesses. Her bodywork sessions are extraordinary experiences that will rapidly tranform your BodyTemple.

Soul Matrix Gatherings are being organized around the globe to align groups of like-minded visionaries in free expression of our Divine Selves while cavorting together in the Unified Field of Creation!
See what's new in the Universe with Kathleen's Cosmic Messages and SoulMatrix Sunday Teletransmissions-the 1st Sunday of each month @9am PDT.
We are One with the Source...
Come play with us

As we create the New Earth !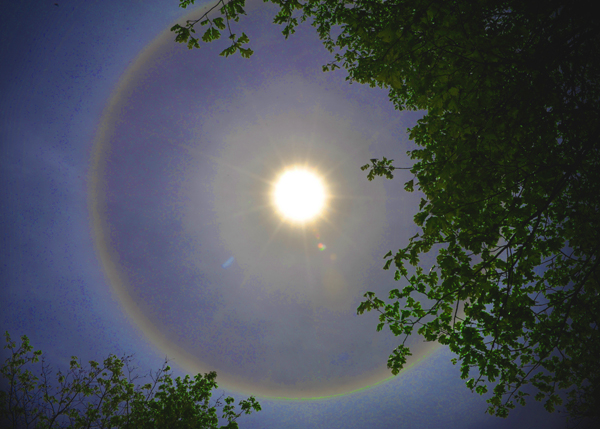 A rainbow around the sun . . .

Just a sample of the Magic occuring during the Mt. Shasta Solstice Event!

photo courtesy of Bruce at
brobiphoto@citlink.net